How to Market Your Staffing Agency: Marketing, Recruiting, & Finance in 2022
Posted - January 5, 2022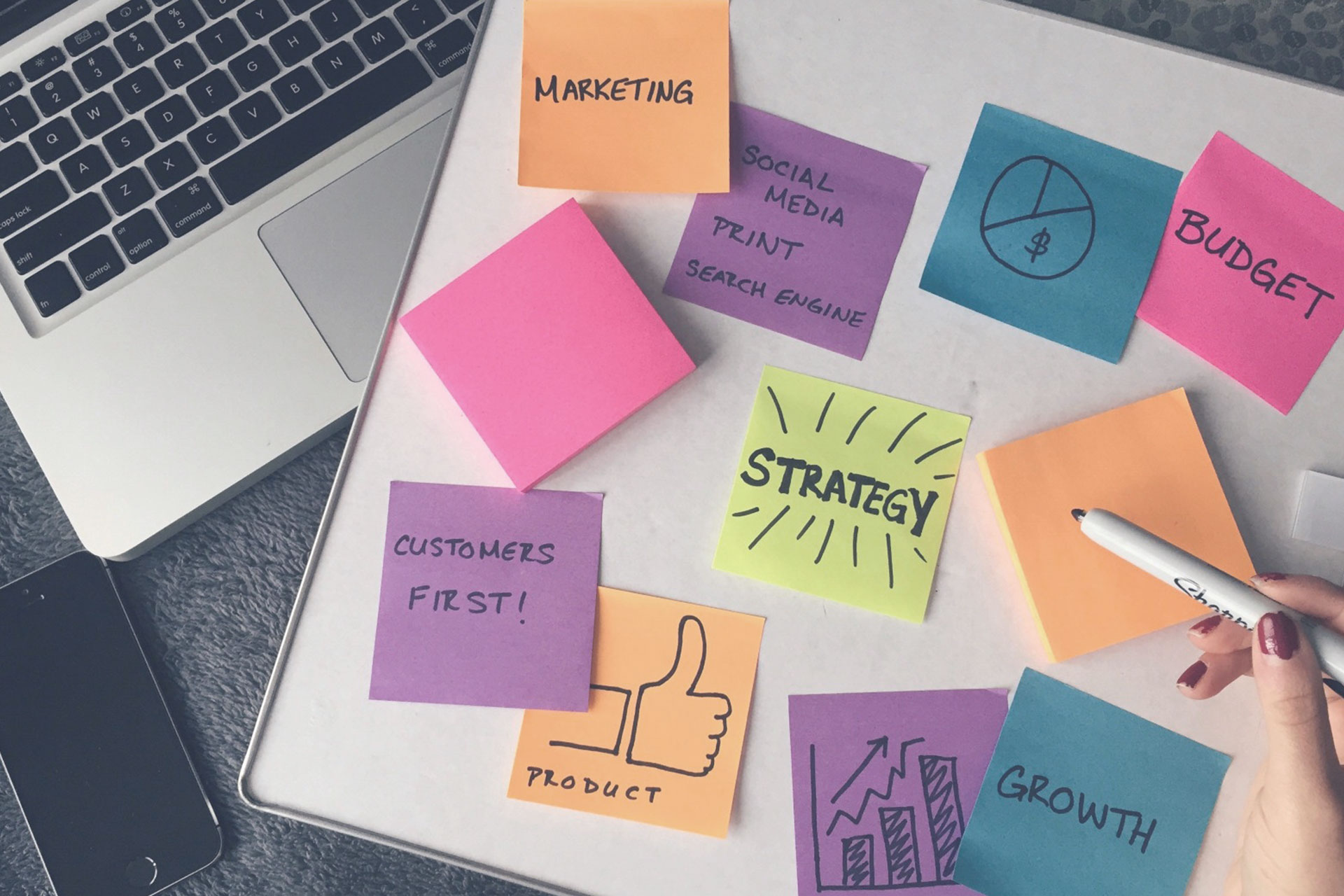 Staffing agency marketing and recruiting was already leaning digital, even before the pandemic. With lingering concerns about in-person workspaces, it's time to embrace all the ways the internet can facilitate staffing agency marketing, recruiting, prospecting, and sales. And with the cost of financing on the rise, timely, flexible staffing agency financing options could make or break your ability to grow your agency in 2022.
Here are six staffing agency marketing, recruiting, sales, and finance strategies you need to take advantage of to grow your firm this year:
1. Digital Staffing Agency Marketing
Networking and in-person cold calling opportunities are still hard to come by, especially with so many companies offering work-from-home setups everyone from decision-makers to telesales and support agents. Having a plan for effective digital staffing agency marketing is essential, including:
Digital lead generation through topic or client-type specific landing pages on your website
Webforms that integrate with your CRM and platforms for email and text marketing
CRM features to auto-capture lead contact information from a variety of sources, glean insights through social profiles, enhance data through verification, auto-assign leads, and add tags for segmentation and targeted marketing
Social media prospecting, cold-messaging, and nurturing
Email lead nurturing
Online content for all phases of the buying cycle, from brand introduction and awareness to lead conversion and client onboarding
2. Optimize Online Recruiting
Whether you are posting job openings on sites like LinkedIn, Glassdoor, Indeed, Monster.com, or Craigslist, simply posting openings to build a pool of qualified candidates isn't enough. Your content needs to be optimized for online search within the platform, especially now with so many US workers making a shift in their work situation. Once found, whether on a third-party site or your own website, your online job postings need to be optimized for engagement, easy reading, and enticing to prospective candidates.
With The Great Resignation still impacting the staffing market, competition is high. Instead of waiting weeks for a pool of potential workers, have a plan for identifying the best applicants and begin the process of vetting and interviewing them as soon as possible. Likewise, minimize the amount of staffing agency red tape and paperwork required to get candidates into your system. Make it as easy as possible for people to apply to job openings and quickly move through the process.
Leverage free video calling tools like Zoom and calendar scheduling and syncing tools like Calendly to extend invitations to candidates for online interviews. You can use Zoom for video calls with up to 100 participants (which is more than enough even for group interviews) for up to 40 minutes. If you want longer meetings, the starter paid plan with Zoom comes in at just $150 a year, and you'll be able to use it for much more than candidate interviews.
3. Set Up Access to Flexible & Timely Staffing Agency Financing
Interest rates are up, and with that, the cost of staffing agency financing through bank loans and lines of credit. Debt-free financing tools like staffing agency invoice factoring enable staffing, recruiting, and temporary employment agency businesses to access the money represented in unpaid accounts receivables as soon as the same day an invoice or earnings statement is generated. It reduces costs spent chasing customer payments or on collections activities since the factoring company waits for payment instead of your business.
Not only that, but staffing agency invoice factoring is super-flexible, especially with Goodman Capital. You stay in control with the ability to factor only when it's in the best interest of your company. On the other hand, it's readily available, since you can get working capital the same day you factor in an invoice, which can be incredibly useful if you need a staffing payroll loan or need to cover an unforeseen expense. Compare that to bank financing, which takes anywhere from weeks to months to obtain or set up.
Invoice factoring is also a viable strategy for growing and running your staffing operation. You can use it to expedite working capital when you need it, not only for staffing payroll loans but if you want to save money with your vendors by taking advantage of their quick-pay or cash payment discounts. In many cases, what you save will be more than the cost of factoring, which leaves more money in your operation and reduces expenses. Learn more about the benefits of factoring for staffing agencies.
The first step is to apply to factor invoices. Once approved, you can unlock working capital as soon as the first day you factor in a customer invoice. There's no cost to apply or obligation to move forward if approved, so finding out if factoring can help you grow your staffing agency faster is completely risk-free.
4. Virtual Collaboration
Remember how we said you could use a video conferencing tool like Zoom for more than just online interviews?  It's great for online team meetings, too. It also integrates with team chat apps like Slack, which in turn integrates with thousands of other business apps.
Learning to collaborate in a virtual workspace on everything from candidate application review and assessments to job description documents and even client projects and billing means you and your team can work from anywhere, efficiently and effectively. Alternatively, if your agency uses Microsoft products, Microsoft Teams can be used for free and has the chat and team channels functionality along with video conferencing needed by distributed and hybrid-remote teams.
5. Be Proactive With Social Prospecting
No staffing agency marketing strategy should be lacking in social media tactics, including social prospecting. For business-to-business (B2B) companies like staffing agencies, social prospecting through LinkedIn (whether done organically or through the LinkedIn Sales Navigator) opens up opportunities to identify and research prospects and start conversations via comments, creating connections, and direct messaging via InMessage.
Beyond manual prospecting activities, there are also customer relationship management (CRM) software tools that automatically capture and verify the contact information of leads through their social media channels and business directory listings. This can help you identify decision-makers and identify ways to make a connection before approaching prospects. For example, you may know some of the same people, have attended the same school, belong to the same organizations, or have shared interests.
6. Video Staffing Agency Marketing & Sales Presentations
Zoom, Microsoft Teams, and other video conferencing tools are the perfect environment for delivering staffing agency marketing and sales presentations. In addition to offering a virtual meeting space for sharing online presentations with your clients, these tools also enable screen sharing to review documents and the ability to attach files via Chat during a meeting.
Video meetings are much more convenient for your prospects, which also increases the likelihood of their accepting your invitation. In fact, in part as a result of the pandemic, 70-80% of B2B decision-makers prefer virtual sales meetings and online account self-service options.
In addition to 1:1 or small group staffing agency marketing or sales presentations, video is also a proven channel for lead generation and nurturing. For example, you can hold webinars on topics that would interest potential clients or potential candidates and then use those registrations to populate lists for targeted lead nurturing through email marketing. Plus, using a tool like a Zoom or your smartphone, you can create video introductions and add them to your email signature, social media accounts, or use them in your social prospecting efforts.
Goodman Capital Finance has been helping businesses like yours for nearly 50 years!
We put our team of experts to work day in and day out to help our clients access the working capital their business needs to grow and thrive. We understand that our success depends on your success and we provide a high level of customer service when dealing with you or your clients. Reach out to us today for an invoice factoring quote and find a good financing solution for your business.