What is Payroll Funding for Staffing Agencies?
Posted - October 14, 2021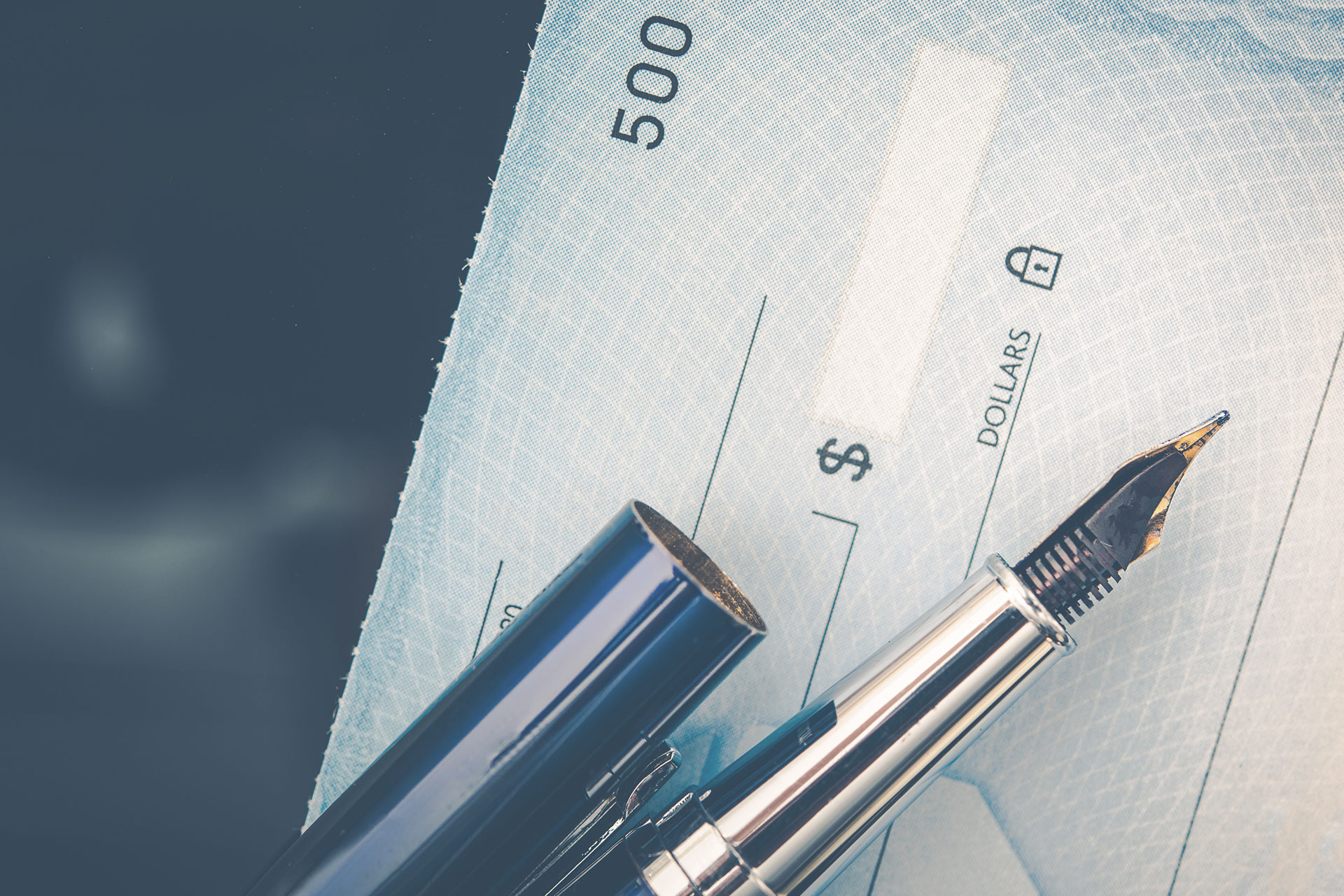 Payroll funding is a form of staffing agency financing also sometimes called staffing factoring, staffing agency invoice factoring, or receivables financing. It leverages a staffing company's accounts receivable invoices to free up liquid capital to meet payroll expenses and payroll-related expenses like payroll taxes and employee benefits. However, it's not the only option temp employment and staffing companies have for meeting payroll expenses.
How can staffing companies fund payroll?
Obviously, one of the most common ways any type of business meets its payroll expenses is through self-funding. This includes meeting payroll costs with available working capital generated in the course of doing business but may also involve tapping reserves. Additionally, staffing agencies may be able to get a cash infusion to cover payroll on an occasional basis from the company's owner, board of directors, investors, or parent company (if any).
Bank loan or line of credit
Bank loans offer another potential source of payroll financing for temp agencies and staffing companies. However, the bank loan process can take a significant amount of time to maneuver and will generally require that the loan recipient provide proof that it's a viable ongoing concern through underwriting and may also require the agency to put up equivalent assets as collateral against any potential default situation.
A bank line of credit offers more flexibility in terms of payroll financing. While the process to establish the line of credit may be just as arduous as that of getting a bank loan, once in place, a staffing business, recruiting agency, or temporary employer can usually draw upon the line and receive funds within a couple of business days. The bank will want to know what the draw will be used for and may put limitations or stipulations on use.
Outsource to a Staffing back office
When you outsource to a staffing back office, you essentially turn everything but the recruiting and hiring process over. The staffing back-office becomes the employer of record and handles everything from new employee paperwork to employee benefits, timekeeping, workers compensation, and tax reporting (W2).
In a way, receivables financing, aka invoice factoring, is actually another form of self-funding as far as payroll is concerned. This is because the working capital unlocked to meet payroll expenses comes from the staffing company's unpaid customer receivables. Instead of waiting for the customer to pay an outstanding invoice, the staffing agency factors (or sells) the invoice to an invoice factoring company like Goodman Capital.
The factoring company wires an advance (up to 90% or even more) of the invoice amount to the staffing company, usually on the same day. This makes receivables financing (also called payroll factoring) one of the fastest funding options available to a staffing agency.
Types of payroll expenses that can be funded through invoice factoring
Employee earnings nearly always comprise the biggest chunk of any business' payroll expenses. This includes money earned in a payroll period from salaried, hourly, and sometimes even contract employees.
Taxes also represent a significant portion of any employer's payroll expenses. Many startup staffing agencies may not even be aware that not only are employees taxed on earnings, but some payroll taxes are matched by employers, such as for social security and Medicare, and that employers are also solely responsible for federal and state unemployment taxes.
Plus, they may not always be constant. For example, you'll pay more taxes for a pay period when more employees worked, and you'll pay more when employees with higher salaries or per-hour rates worked since most payroll taxes are represented as a percentage of earnings. Plus, employees can elect to have more money withheld than the minimum percentage. Alternatively, payroll taxes due can decrease when employees take advantage of pre-tax investment programs.
These include federal and state income taxes (FIT/SIT), social security and Medicare (FICA), federal unemployment (FUTA), and state unemployment taxes (SUI). Workers' compensation taxes and billings can also be considered payroll-related since, regardless of the way a state decides to calculate them, they directly correspond to employee work.
Employee benefits expenses are usually paid on a monthly basis; however, they are also payroll expenses. This includes things like employer-sponsored (in part or completely) health-related insurance plans, disability plans, employee life insurance, and so on. If your company provides unique perks to employees like gym memberships or on-site fitness centers, daycare, and other benefits, these, too, can be considered as payroll expenses. They directly relate to your company's ability to recruit and retain workers.
Payroll administration costs
Whether your agency manages its own payroll or outsources some or all payroll-related activities, these are expenses that are directly tied to payroll.
Beyond any outsourced payroll services, your business may also outsource other activities, such as IT (information technology), marketing, advertising, and so on. Because these third parties represent an alternative to in-house hiring for essential business operations, they can also be considered expenses that can be met using payroll funding options.
What types of businesses fund payroll using receivables financing?
We detail several types of business in the staffing industry that can (and often do) use receivables financing occasionally or on an ongoing basis to meet payroll expenses and other operational costs. These include a wide variety of companies that operate in the staffing industry, such as:
Temporary employment aka temporary worker employment agencies
Contingent staffing agencies (temp to hire, contract to hire, etc.)
Recruiting agencies, executive search firms, and head-hunters
Nurse staffing, home healthcare staffing, and other medical, dental, and healthcare staffing agencies
Security guard companies and security consultants
IT staffing agencies and IT consultants
Staffing back office, also known as contracted staffing businesses
Can staffing startups use payroll funding?
Yes! Startup staffing agencies can use receivables financing to fund payroll and meet other operating expenses, from day one. Since this type of financing isn't dependent on a credit score or a long history of doing business, it's an ideal financing tool for startup staffing agencies.
How does the payroll funding process work?
Goodman Capital offers competitive fees and high advances, making it easier for staffing businesses to get access to working capital tied up in unpaid customer receivables.
Day one – generate a client invoice and factor it with Goodman Capital
Same day – get an advance up to 90% (or even higher) of the amount of the invoice factoring
30-60-90 days later – when the customer has paid the invoice, get any amount held back as a reserve amount, less our factoring fee.
Let Us Secure Payroll Funding for Your Business! Find out more by requesting a free, no-risk quote.
Our fees are very competitive and depend on the creditworthiness of your client, not your staffing agency. This is one of the reasons that payroll funding is a viable financing option for startup staffing agencies and other young B2B organizations that invoice their customers on terms.
Request a free, no-risk payroll funding quote with one of our factoring experts. Contact us or apply online today.
Frequently Asked Questions (FAQs)
How do startups get payroll funding?
Startups often don't have the capital to handle wages and salaries for their employees, making payroll funding a critical part of their financial stability. One popular form of payroll funding for staffing agencies is staffing factoring. This involves selling staffing invoices to a staffing agency in order to receive an upfront payment for the invoice. This allows startup owners to access immediate funds without waiting for extended payment cycles. At Goodman Capital, we credit qualify the customer base and determine if we can support ongoing billing.
How much does payroll funding cost?
The cost of payroll funding depends on several factors, including the size and creditworthiness of your staffing agency. It's essential to determine a budget before shopping for payroll funding resources to ensure you're getting the best possible deal for your staffing needs. By assessing your staffing agency's current financial situation and budget requirements, you'll be able to make a more informed decision about payroll funding solutions. The cost of payroll funding services depends on various market trends and personal financial circumstances. This makes it difficult to pinpoint an exact cost figure; however, staffing agencies should be prepared to pay a fair price based on their individual needs to obtain quality services.
How is payroll funding different than a loan?
Payroll funding is a type of staffing factoring arrangement where staffing agencies work with staffing financiers, like Goodman Capital, as invoice payers instead of relying solely on their clients. We agree to purchase and pay the staffing agency's invoices at an agreed-upon discount rate. The financier collects full payment from the staffing agency's client and then pays the staffing agency out of the proceeds. The same day the staffing agency submits invoices to their clientele, Goodman will advance 90% of the invoiced amount to ensure they have working capital on hand to cover payroll as well as other expenses.
Where can I get money for payroll?
If you're looking to secure money for payroll, staffing factoring may be the solution you've been searching for. This is the practice of leveraging staffing agency invoices as assets to secure capital from third-party lenders. Depending on the staffing agency's size and length of time in business, staffing factoring with Goodman Capital Financing can potentially provide access to monies for payroll and other necessities.