The Complete Guide to Telecom Financing
Posted - July 30, 2020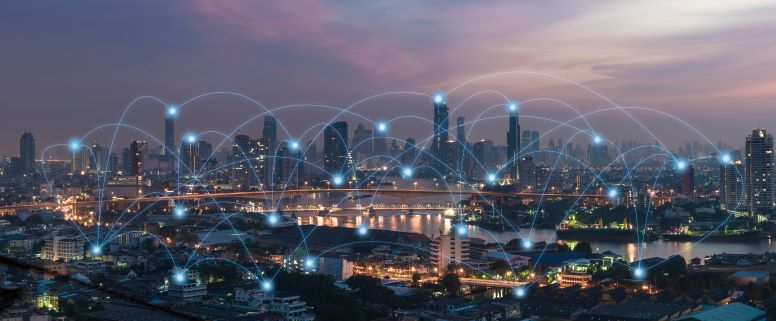 Telecommunications are one of the largest industries in the nation right now. From new tower build outs, to 5G upgrades, and even laying fiber, the telecom field is geared up as a necessity for years to come.
However, like all business fields, telecom operators run on money, and sometimes, funds aren't always available. If this is the case for your business and you don't want to increase your debt, there are alternative financial solutions available. Here are some of the biggest advantages to telecom financing and why your business should use its own assets to increase its cash-flow in place of a debt instrument like a loan.
Why is Telecom Financing a Necessity?
Without cash on hand, goals aren't met and a business can easily fall behind the competition. Fortunately, telecom companies can achieve financing that helps businesses achieve goals and push projects forward.
Some of the specific ways services like invoice factoring can be useful for telecom companies include:
Cash on-hand for infrastructure projects
Working capital for inventory
Capital on hand to add additional crews
Help with general expenses such as insurance, travel, and daily employee per diem
Invoice Factoring and the Telecommunications Industry
One of the financial solutions Goodman Capital Finance offers to telecom companies is invoice factoring. We've found that the easiest way to grow your reserves is to take the business' accounts receivables and use them to its advantage.
It's expensive for a telecom company to go up to 90 days with unpaid invoices. With our guidance, you can utilize factoring and let us help you profit from what was once an anchor holding your business down.
We make invoice factoring simple. All you have to do is:
Provide us with the copy of your invoice
Let us worry about collection
Enjoy your substantial advance after our 24-hour approval process
Factoring Requirements
When applying for a factoring account we will look to review a few company documents. A typical list of items that are reviewed are listed below:
Articles of incorporation for your business or similar entity documents
AR aging reports
Copies of contracts based on invoices provided
Proof of insurance, general liability, and workers comp.
What to Look for in a Telecom Financing Company
Not all factoring companies are created equal, and it may require some research to find the right company for your business' needs. When looking for a factoring company that can handle invoices from a telecommunications company, it's always a good idea to start based on a recommendation.
Also, when looking for a factoring company to help achieve your goals, don't be afraid to ask questions. A reliable factoring company will be able to tell you:
If they've worked with similar companies in the past
What their business track record is
What their cost structure is
How fast their set up process is
Find Your Financing Solution With Goodman Capital Finance
If your telecommunications business needs funds to help finance future projects, don't dig yourself into a hole of debt. Use your business' unpaid invoices to help keep your operations running smoothly.
Goodman Capital Finance has the expertise to help your business make the most out of its unpaid invoices. Contact us today to learn more about our financing services and how to get the process started.