What is Factoring for Telecommunications Service Providers?
Posted - October 25, 2021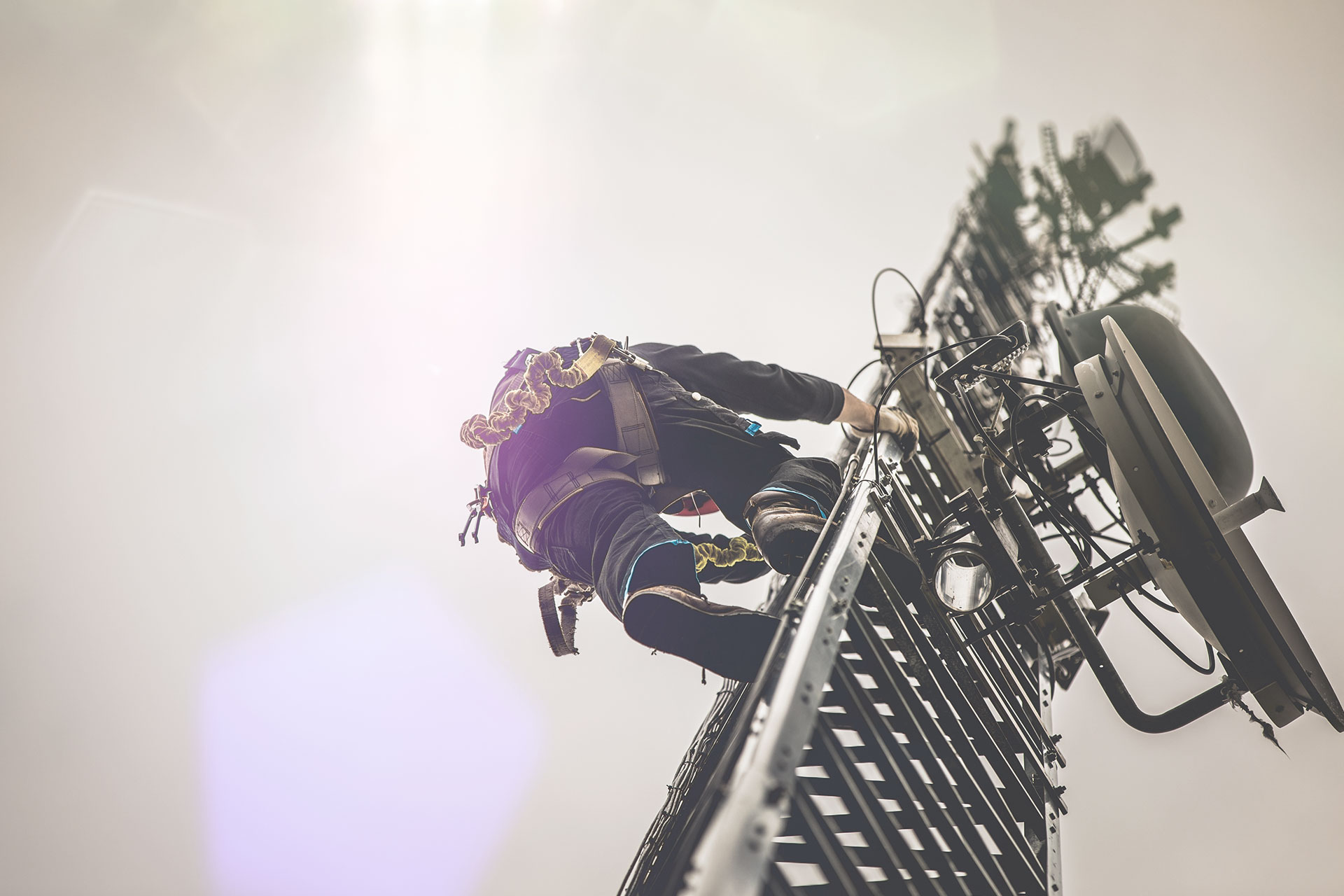 Invoice factoring, also known as receivables financing, is an ideal cash flow solution for telecom and wireless companies as well as the subcontractors working in the industry. Instead of waiting 30-60 days (or even longer) for carriers to remit payment, telecom service providers and subcontractors can use invoice factoring to receive up to 90% of the invoiced amount on the same day the invoice is generated.
Can you hear me now?
What is Factoring for Telecommunications Service Providers?
Nearly any type of provider that works in the telecommunications industry, including service providers, small carriers, and subcontractors who are working with these companies can use invoice factoring. Any organization that provides goods or services and then invoices their customers on terms (e.g., net 30) may be able to factor invoices.
In the telecommunications industry, invoice factoring may be an ideal cash flow financing solution for:
Small and mid-size telecom service providers
Telecom equipment and supplies manufacturers
Boring and trenching companies and subcontractors
BTS install and commissioning, repair and maintenance
Telecommunications field service providers such as power services and backup power
Engineers and telecom planners
Telecommunications construction companies and subcontractors
Telecom installers
VoIP service providers and resellers
Companies providing telecom equipment maintenance and upgrades
Trenching decommission and removal
OSP services (optical fiber cabling, balanced twisted-pair cabling, duct, and fiber installers, repair, and maintenance)
OSP construction and equipment
Wireless equipment
Common Types of Telecom Service Providers May Be able to Factor Invoices
Energy management and equipment services, power and battery maintenance
Environmental health and safety services
Facilities, food services, janitorial, landscaping, commercial cleaning, and site cleanup
Property management and real estate
Legal, accounting, collections, and IT
Risk management, regulatory affairs, consultants, and strategy experts
Staffing – including temporary employment and staffing agencies and training companies
Fleet equipment, services, rentals, and maintenance
How does the Telecommunications invoice factoring process work?
Find a telecom invoice factoring company with competitive fees and advances.
Here at Goodman Capital, we offer competitive telecom invoice factoring advances and fees. When you factor in telecom invoices with us, you get paid the same day, maximizing the impact of speeding up cash flow for your business. Working capital in hand, you can go about getting more telecom and wireless contracts or serving bigger orders and customers instead of waiting on carrier payments.
Get approved to factor in telecom invoices.
The first step to factoring invoices is to apply to factors. During the application process, we vet the creditworthiness of your customers in order to determine your factoring fee and the amount of advance we can offer each time you factor an invoice with us. The application process usually takes 1-2 business days. Once approved, you can start factoring invoices and get paid the same day.
Factor a customer invoice.
Generate a customer invoice. This could be done at the time you complete delivery of goods or services to a telecommunications industry organization on a one-time basis, or it could be an invoice that's generated every month for ongoing services as a retainer for ongoing services or a project's incremental invoice.
Submit the invoice for factoring. As soon as you generate the invoice, you can submit it for factoring, and get a same-day advance of as much as 90% of the face value of the invoice (or even more).
Get a same-day advance. Instead of waiting weeks or months for your customer to pay, speed up cash flow by factoring in invoices. Use the money you unlock to grow your business, for payroll funding, to take advantage of your supplier's quick-pay or cash discounts, and more.
Day 1 – generate and factor a customer invoice
$35,000 invoice factored
$31,500 factoring advance
$2,100 factoring fee
$1,400 reserve / holdback
Get a same-day advance of up to 90% of the invoice amount for a small fee (called a factoring fee) represented as a percentage of the invoice amount, such as 6%.
Day 30-45-60+ – After your customer has paid the invoice, get any amount held in reserve (sometimes called a holdback)
Benefits of Invoice Factoring for Telecom, Cable, & Wireless Providers
Invoice factoring provides several benefits for telecom, cable, and wireless providers as well as the many subcontractors and professional service organizations that work in the industry.
First and foremost is the ability to speed up organizational cash flow, which is essential for taking on new business quickly, growing, and making investments in the capital equipment, facilities, and fleets needed to serve your customers.
Factoring is also widely used for payroll funding. Many B2B companies in a variety of industries use receivables financing for payroll funding. If your company is growing quickly, especially, you might find that the investments you have to make in hiring and staffing have outpaced incoming customer payments. You can factor in one or more invoices in order to cover payroll on a one-time or ongoing basis as needed. Because you can unlock working capital the same day you factor an invoice, it's often a more attractive payroll funding option than bank financing.
Get cash and quick-pay discounts from your suppliers. Your vendors, suppliers and subcontractors all need consistent cash flow in order to grow, so many of them offer cash and quick-pay discounts, or you may be able to negotiate discounted rates for paying your vendor's invoices the same day (or within a few days) of being issued. These quick-pay discounts may even enable you to save money by factoring; meaning, the discount offered exceeds the factoring fee.
Ready to find out if invoice factoring is right for your telecom business? We're here to help
Reach out for a free, no-obligation invoice factoring quote. Even if you're already factoring invoices with another company, we'd be happy to give you a factoring quote so you can be sure you have the best receivables financing program in place for your business.